Almost there!
After you submit your information through the New Account signup page, the system will send you an email containing a confirmation link.
Example account confirmation email:
From: CPM Help desk (via OKLMS) <noreply@oklms.org>
Subject: OKLMS: account confirmation
Hi [Learner Name],
A new account has been requested at 'OKLMS'
using your email address.
To confirm your new account, please go to this web address:
[account confirmation link]
If you need help, please contact the site administrator,
CPM Help desk
help@oucpm.org
When you locate the email in your inbox:
Click the link (or copy it into your web browser). You should see the message: Thanks, [Learner Name], your registration has been confirmed.
Click Continue to open your OKLMS dashboard.

Once you've confirmed your new account registration, you're ready to enroll in courses and begin learning!
Don't see the email?
Search your email inbox (including junk and spam folders) for an email from noreply@oklms.org.
If you still can't find it:
Go to the OKLMS login page and enter the username and password you chose. The system will display the message: You need to confirm your account.
Click Resend confirmation email.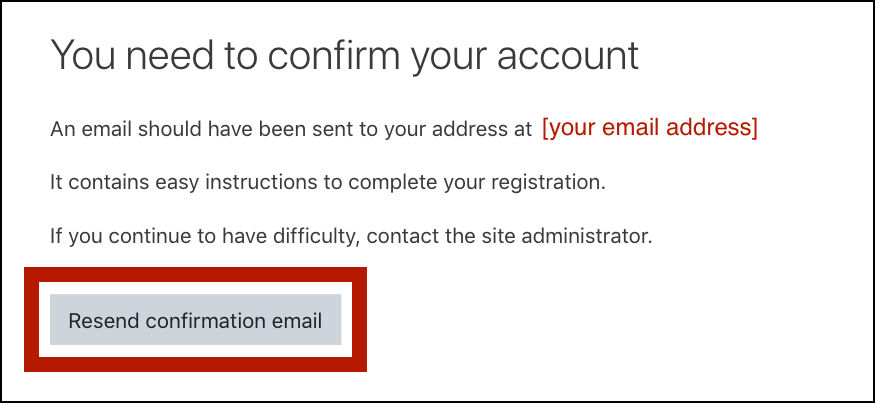 Check your inbox! If the email still doesn't arrive, contact the LMS Help Desk for more assistance.