Ready to start learning?
When you log in, OKLMS opens to your dashboard, where you can quickly find information about your online training.
Courses you're currently enrolled in are listed in the My Courses block. Simply click a course name to open it.
(If you aren't enrolled in anything yet, the LMS's Course Categories are displayed for you to browse instead.)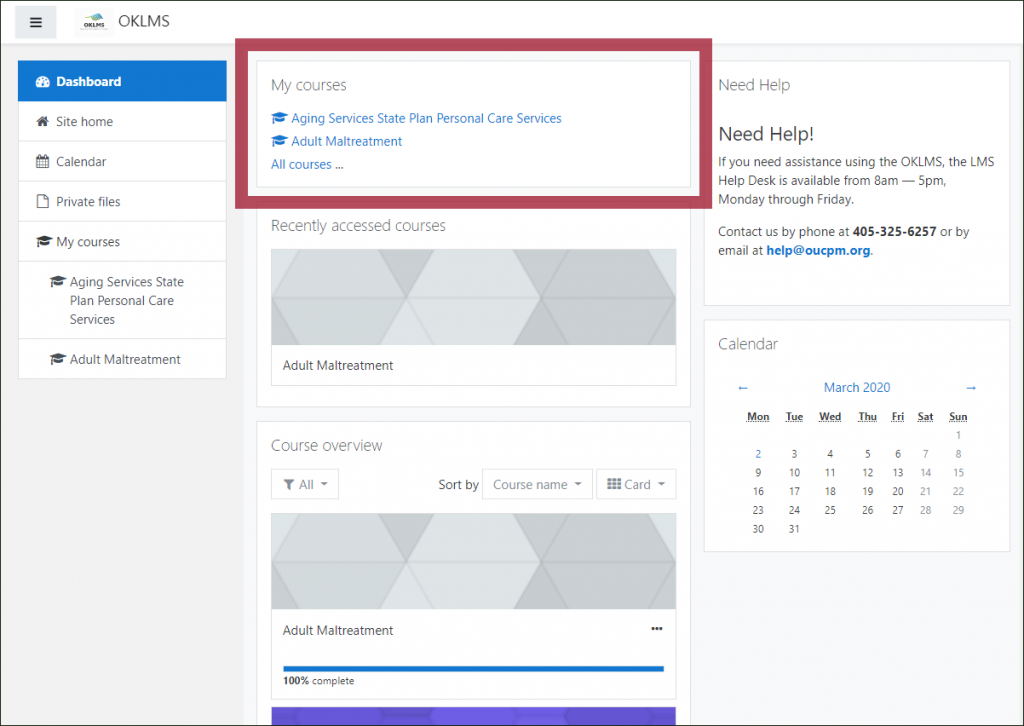 View Available Courses
To see a list of all available courses, select Site Home from the navigation menu.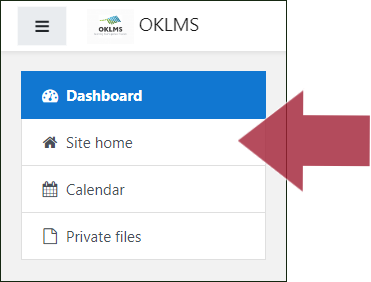 Enroll
Once you choose a course to take, it's easy to enroll yourself and begin learning.
Select the name of the course you want to take.
Click the Enroll me button.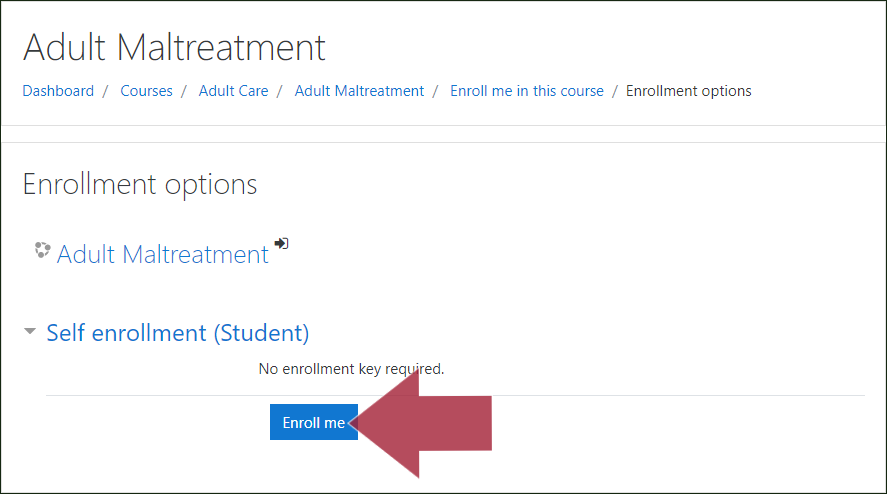 You are now enrolled in the course!
If you need to take a specific course but can't find it, please contact the LMS Help Desk at help@oucpm.org or 405-325-6257 (available from 8 a.m. to 5 p.m., M–F). Emails and voicemails are addressed within one business day.