Show off what you've learned!
Every course in OKLMS includes at least one Quiz or Assessment designed to test the knowledge you gain throughout the course.
From inside the course, click the Quiz/Assessment link.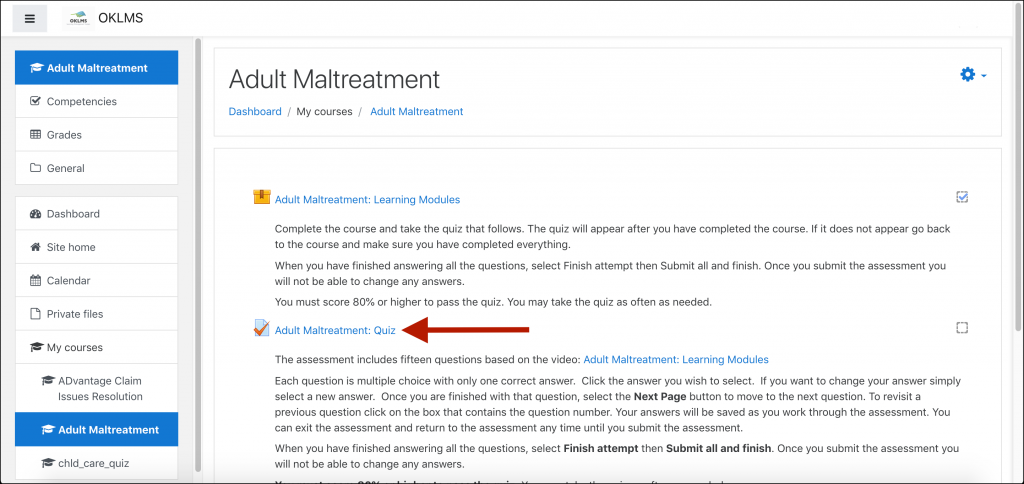 Remember: not all quizzes work the same way, so be sure to carefully read the quiz details and instructions before you begin.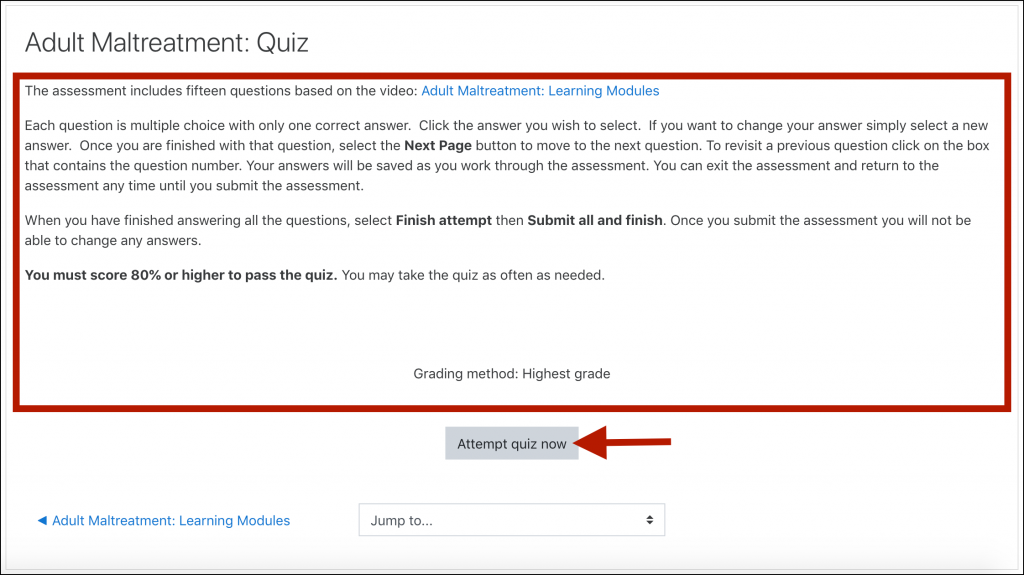 Click Attempt quiz now. (If you're returning to a quiz you've already partially completed, the button will say Continue the last attempt instead.)
Answer each question according to the instructions provided.
Click Next page to move to the next question(s).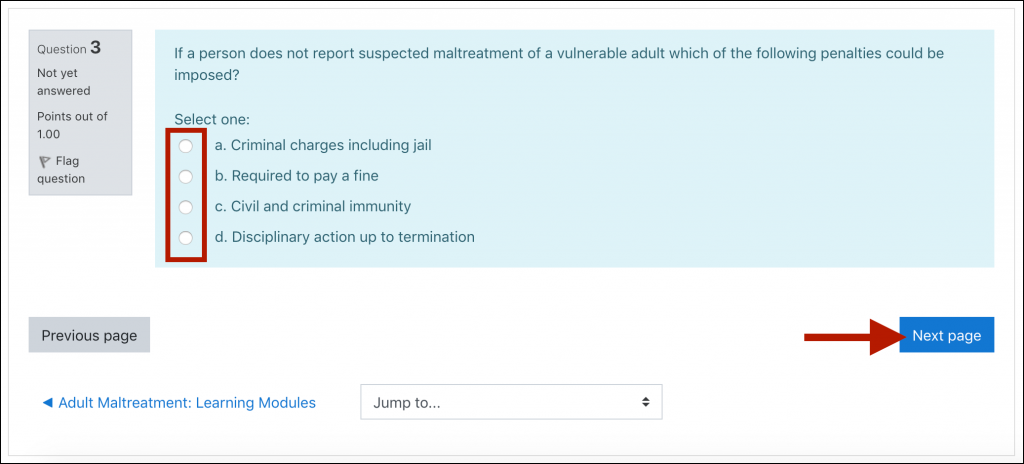 Note: you're welcome to take a break and exit the quiz before finishing. To return to where you left off, open the quiz and select Continue the last attempt.
When you've answered every question, click Finish attempt, which appears as both (a) a button below the final question and (b) a link at the bottom of the Quiz navigation block. (Either one works!)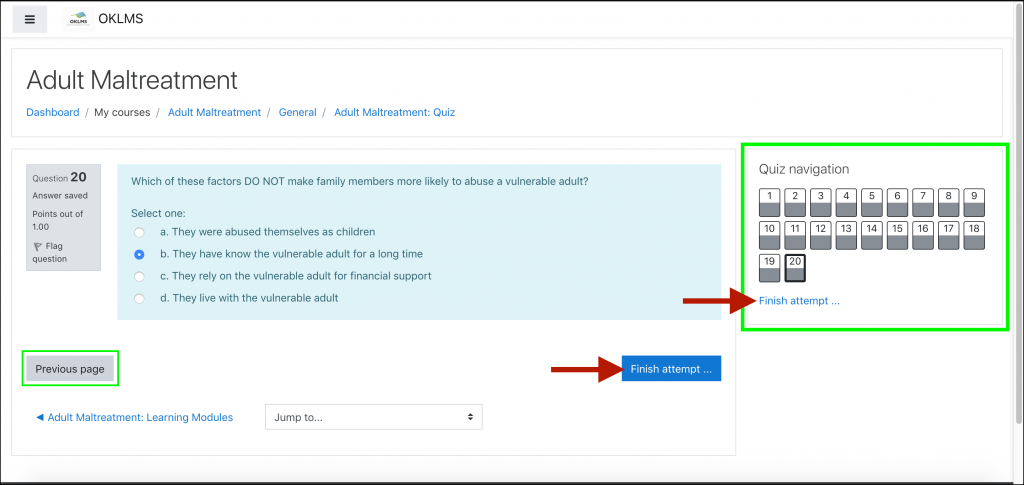 Some quizzes allow you to use the Quiz navigation block or Previous page button to jump to earlier questions and change your answers before submitting your attempt.
Review the Summary of attempt page, then scroll to the bottom and click Submit all and finish.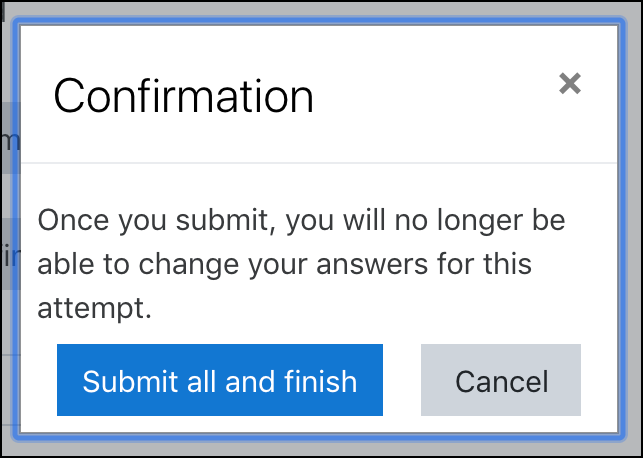 Review the question feedback, then click Finish review.

If you've met the quiz's passing requirements (or if there are none), congratulations! You can now move on to the next course activity.
If you didn't achieve the minimum required score, you must retake the quiz.