Ready to log in to your OKLMS account?
With your account information ready (click here to learn how to create an account), go to the OKLMS login page (you can click the link or enter the following URL into the address bar at the top of your internet browser: https://oklms.org/login/).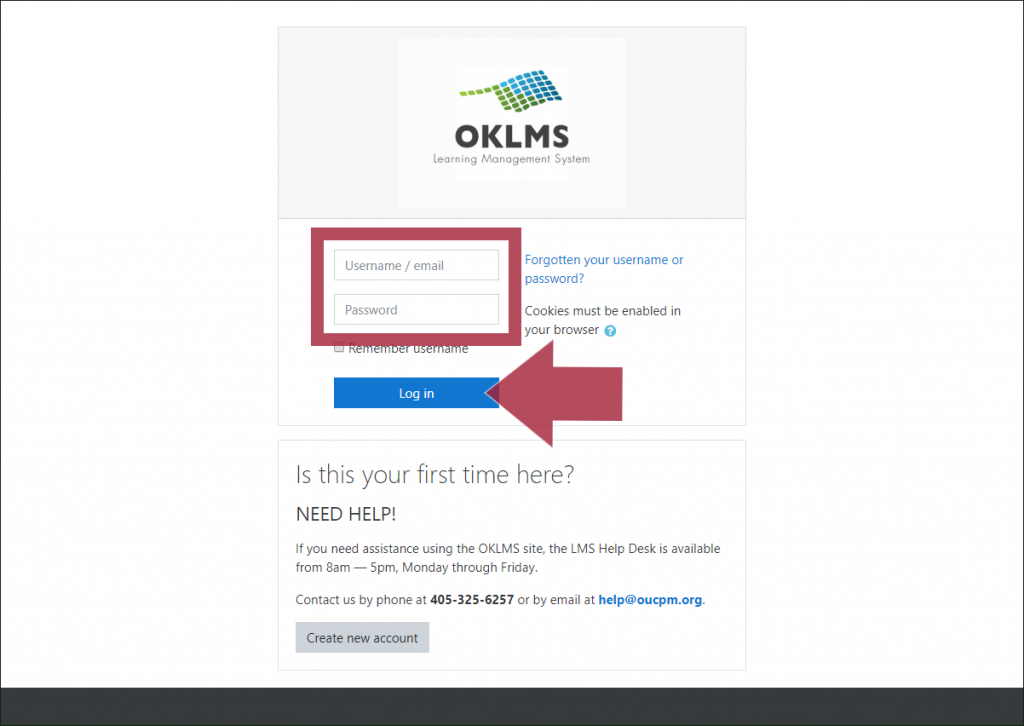 To Log in:
Enter your username in the Username field.
Enter your password in the Password field.
Select the Log In button.