Not sure where to find what you need?
The website navigation menu is available throughout the LMS. Select and deselect the menu button in the top left-hand corner of the window to toggle the menu (switch it between visible and hidden).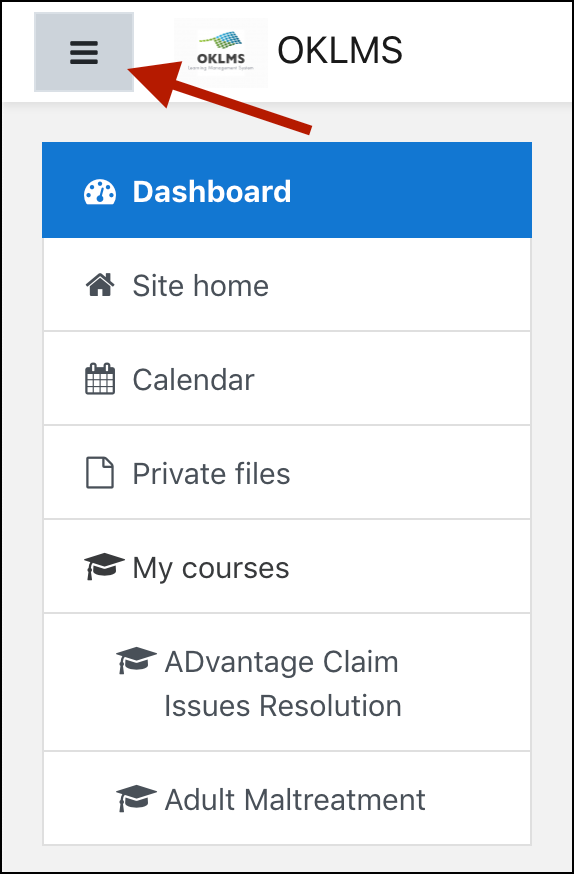 Dashboard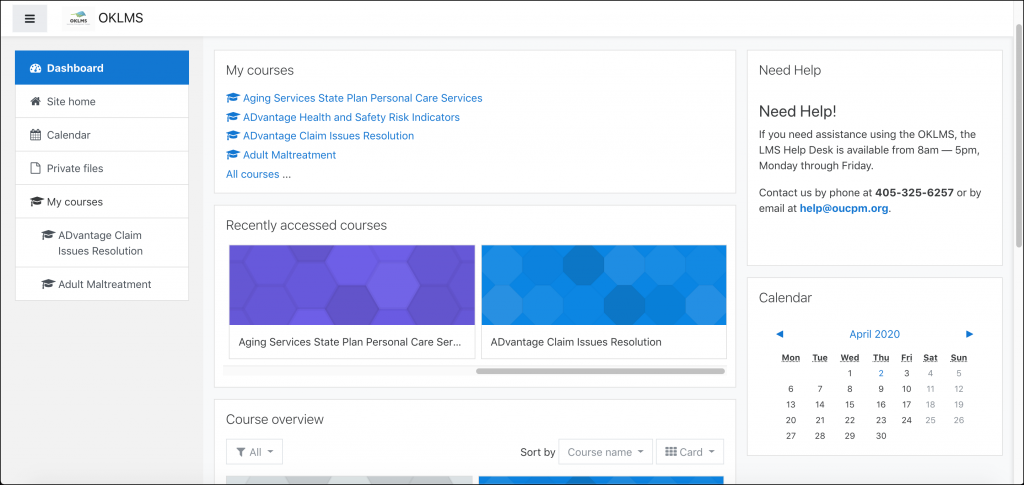 Your Dashboard is the first page that opens when you log into OKLMS, and displays several helpful information blocks.
My Courses block
Courses you're currently enrolled in are listed in the My courses block. Select a course name to open it, or click All courses… to browse the course catalog and enroll yourself in courses.
(If you aren't enrolled in anything yet, the LMS's Course Categories are displayed here for you to browse instead.)
Recently Accessed Courses block
The courses you've visited most recently are displayed in the Recently accessed courses block, so you can easily jump back into the last course you visited. Select a course name to open it.
Course Overview block
The Course overview block displays your courses, plus the amount of progress you've made in each one.
It includes three customization menus, so you can choose:
Which courses are displayed [All (default), In progress, Past, etc.]
How the courses are sorted [by Course name (default) or Last accessed]
How the courses are displayed [Card (default), List, Summary]
Site Home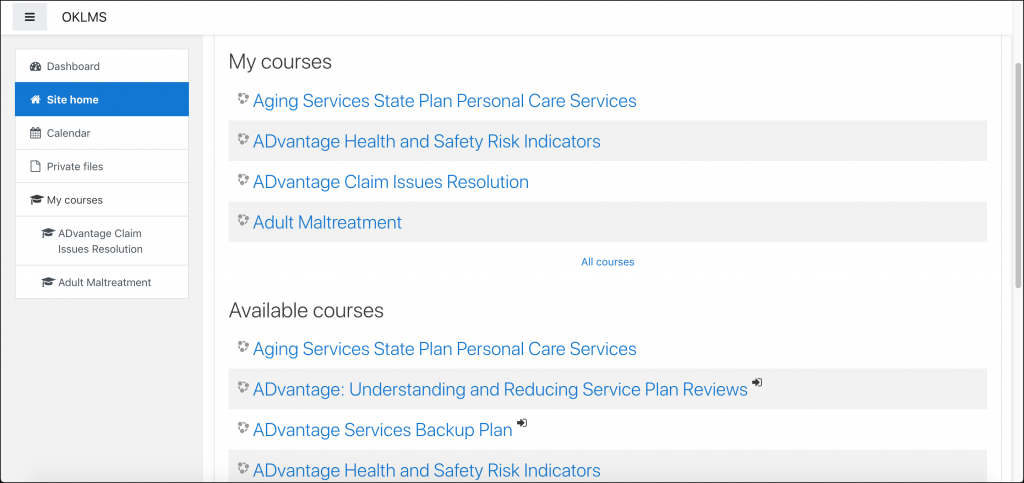 Select Site home to view all available courses. Need help enrolling in a course?