Not sure if you already have an OKLMS account?
We understand how tough it can be to keep track of all your online accounts. Follow this guide to find your OKLMS login information.
First, search your email inbox (including junk and spam folders) for a message from noreply@oklms.org.
If you find one, you've probably already created an account for yourself. Keep reading if you need help looking up your username.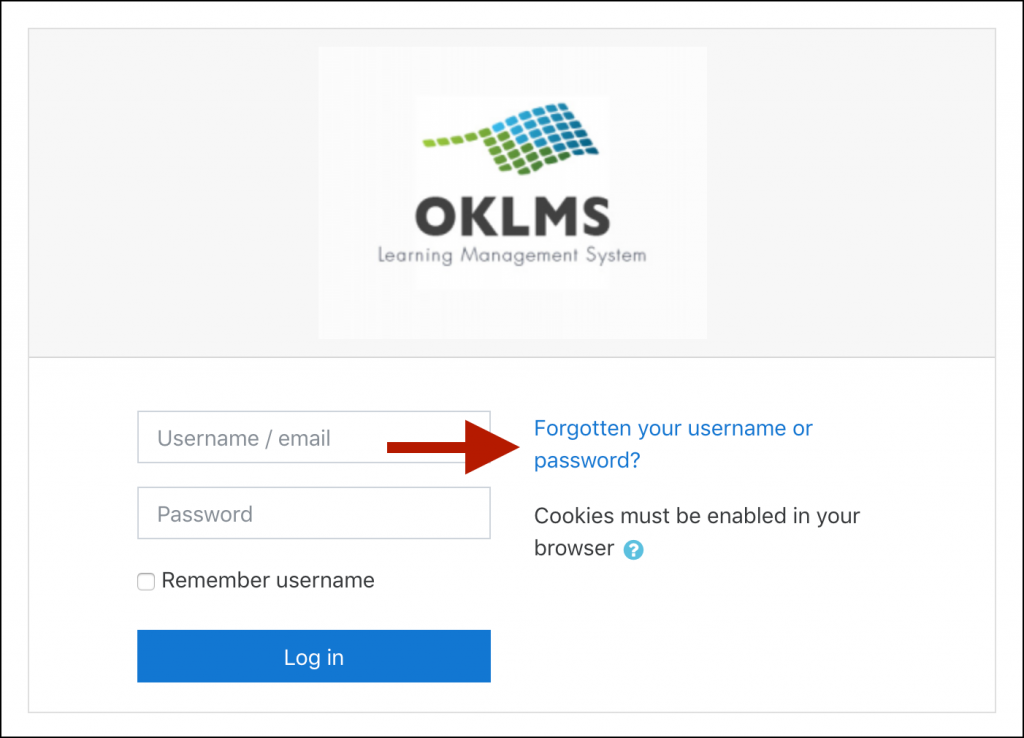 In the Search by email address section, enter your Email address and select Search.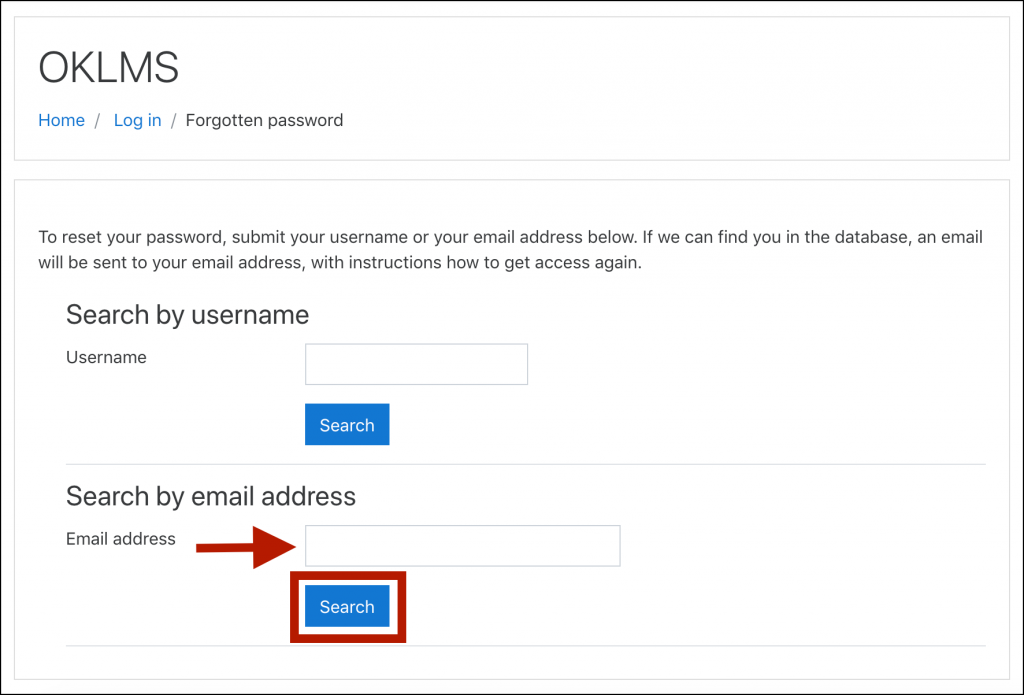 Check your email inbox.
If you have an OKLMS account, you'll receive a message from noreply@oklms.org with your username ("A password reset was requested for your account '[your username]' at OKLMS.") and a link to reset your password. You're all set to log in and begin learning!